←

Blog
5 tips to keep your start up business growing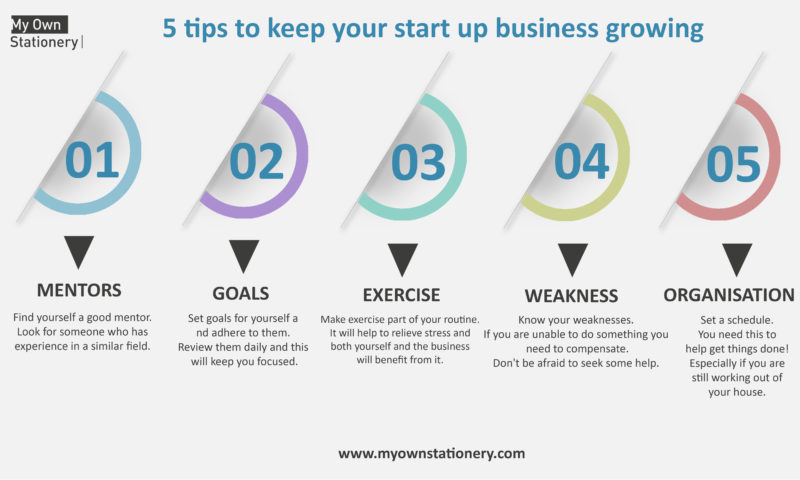 1) Mentors
Find yourself a good mentor. Look for someone who has experience in a similar field.
2) Goals
Set goals for yourself and adhere to them. Review them daily and this will keep you focused.
3) Exercise
Make exercise part of your routine. It will help to relieve stress and both yourself and the business will benefit from it.
4) Weaknesses
Know your weaknesses. If you are unable to do something you need to compensate. Don't be afraid to seek some help.
5) Organisation
Set a schedule. You need this to help get things done! Especially if you are still working out of your house.