←

Blog
Brand is everything -Customise your own Notebook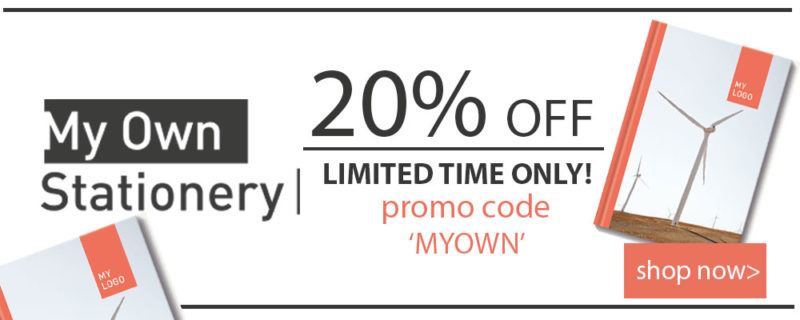 You can have a responsive, easy to navigate, beautiful website. You can have dedicated, intelligent, flexible staff. You can have brilliant ideas for your content or products. And it won't mean a thing if nobody knows you're there. It can be as simple as a sticker on your phone case or laptop, but you need to be getting your logo and name out into the wild as much as possible, as soon as possible.

Your physical presence can be just as important (and sometimes even more so) than your social media. First impressions are crucial and it's important to get off on the right foot. Branding immediately tells people about your business DNA, who you are, what you represent and what to expect. (Curatti, Joshua Daniels, 2016)
One of the best ways to get your business noticed is by using branded notepads. That way, whether you're taking notes in a meeting with a customer or just reading through what you've jotted down on a train, you're making a great impression and showing off just how hard working you are. The high quality printing you'll get on a custom notebook far outstrips the cost in terms of how elegant or professional you can look.

Custom notebooks aren't just good for you and your business. They also make for great gifts, whether to attract new clients or under the tree at Christmas.

My Own Stationary gives you the option to design your own notepad, to let you bring your creativity out with a flourish and create a product that's truly unique. Otherwise, there are plenty of professional designs and templates you're free to customise. Either way, you'll be surprised at how affordable and high quality your journals, notebooks and refill pads will be. And when it comes to your company, you can be assured that your brand will be out there, without even having to put extra thought into it.
contact us for more information!