Discover how to create your branded & customised notebooks or notepads using our online designer at My Own Stationery. Try it today!
In a world where technology and apps are making our lives easier and freeing up our time, our love for putting thoughts to paper in a beautiful notebook hasn't waned.
The only thing more fun than a notebook is receiving a personalised notebook!
My Own Stationary's super-easy technology allows you to make your own notebook. Choosing your unique style, size, colours, designs and lettering in just a few simple steps.
Here we show you how to make your own notebook step-by-step:
How To Create Your Own Notebook
Step One
The first step to making your own notebook requires you to choose a style.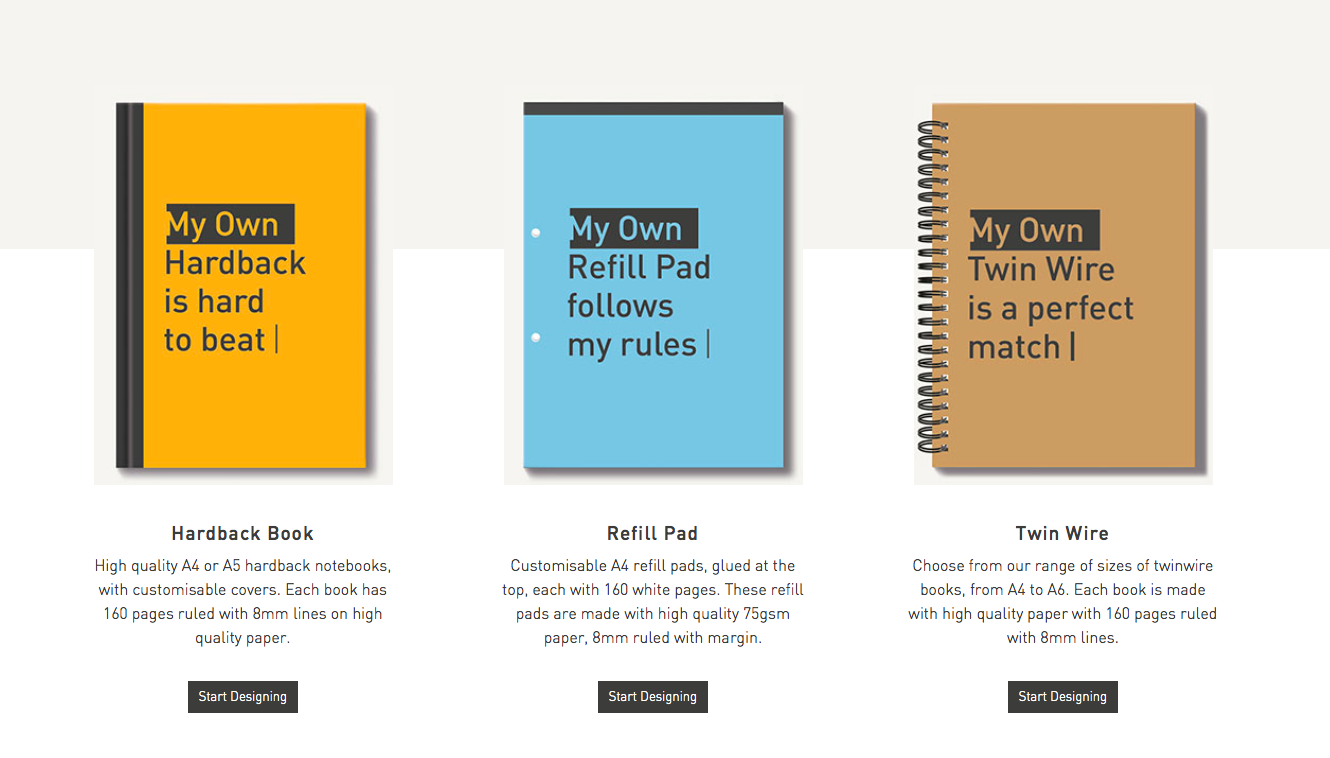 Some people prefer the protection of hardcover notebooks for carrying in handbags and laptop bags. Others enjoy the easy page-turning of wire bound notebooks for meetings and brainstorming.
And the good old refill pad with its pre-cut holes means you can store different project notebooks all within the one folder.
At My Own Stationary you can choose any of these options to create your own notebook.
Step Two
Next, you can choose the size of notebook to create.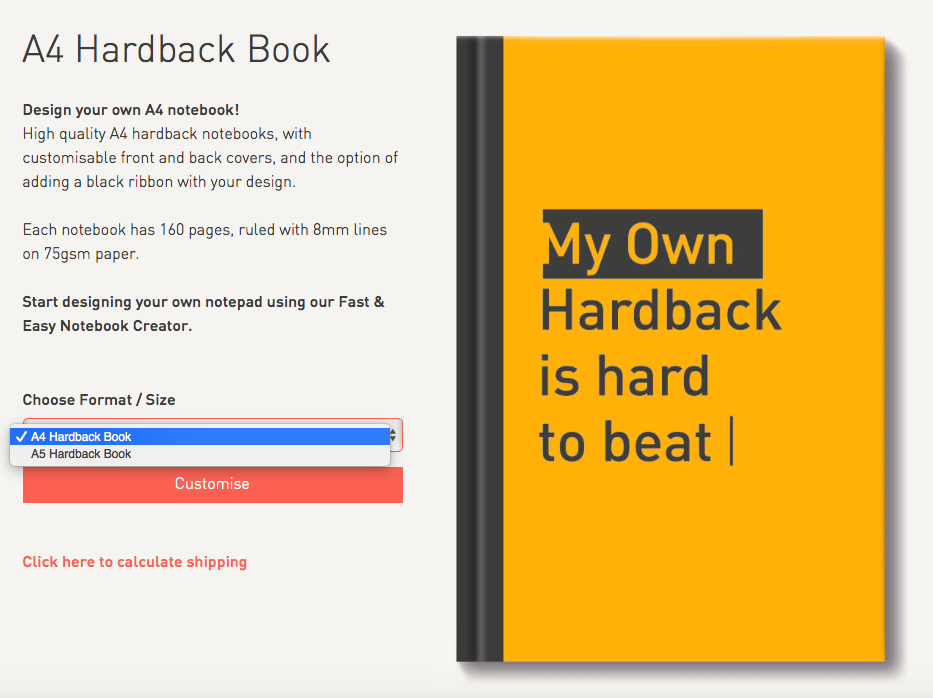 For shorter note-taking and easy transport, A5 is a good option. Whereas students and those who take longer notes at meetings or conferences will appreciate the space of an A4 notebook.
Step Three
Once you have chosen the shape and size, it's time to really get creative in designing your own notebook!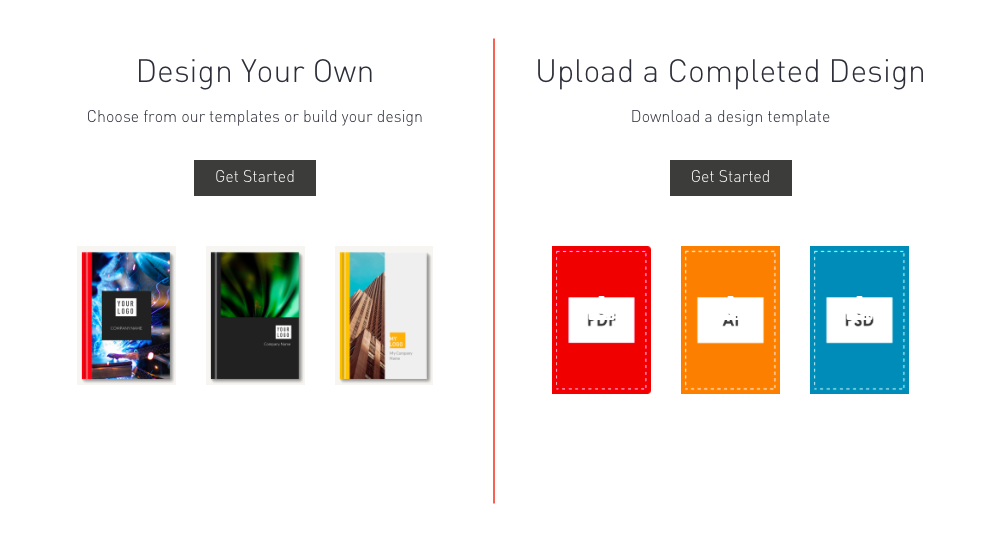 There are two choices in how to make your own notebook standout. You can choose to use pre-existing design, of which there are lots on the system, to suit all themes whether it's a quirky personal notebook or a professional work notebook.
Alternatively, you can opt for a blank canvas and create your notebook from scratch, uploading your own imagery and branding.
Step Four
For the purpose of this "how to make your own notebook", we'll go with the more challenging option (just to show how easy it can be!)
When choosing to create your own notebook, it can be helpful to have a blank canvas that is themed to start with. That's why you can choose to start in either corporate, personal or education.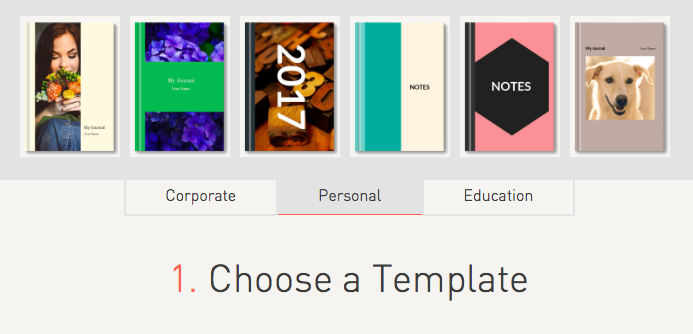 This way, you'll get inspiration on colours, shapes and fonts to suit the tone of your notebook.
My Own Stationary then helps you by sectioning the design elements into steps. Firstly, you choose a background colour for your notebook. Then you can add text choosing from various fonts and sizes, with the ability to move the text boxes around the notebook cover.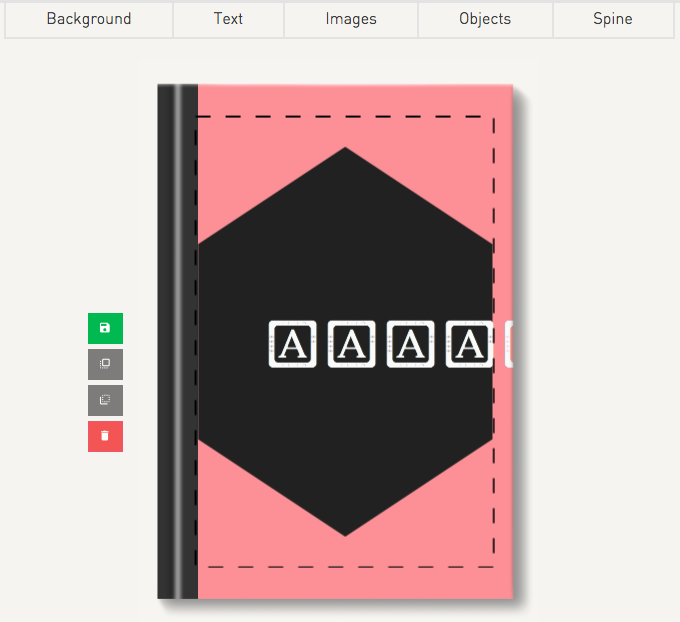 You'll also have the option of uploading images, such as logos or photographs, or objects to work as background or design elements on top of the background. These are also easy to resize and move around.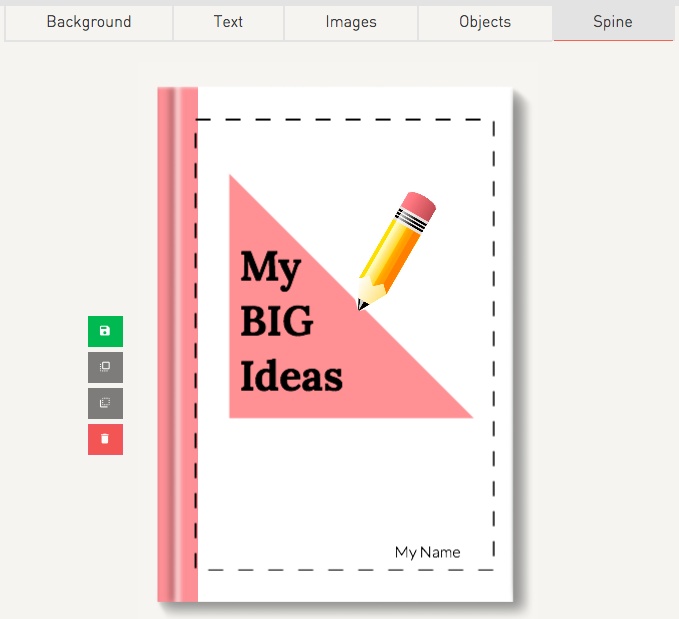 Finally, it's simply a matter of choosing a standout colour (or matching colour) for the spine of the notebook, and that's your first design done!
*When making your own notebook, you'll be offered the chance to design the back cover as well a the front - you can design both or keep the back a simple colour, the choice is yours.
Step Five
When adding the notebook you created to the cart, there may be some optional extras to give your notebook that special finishing touch.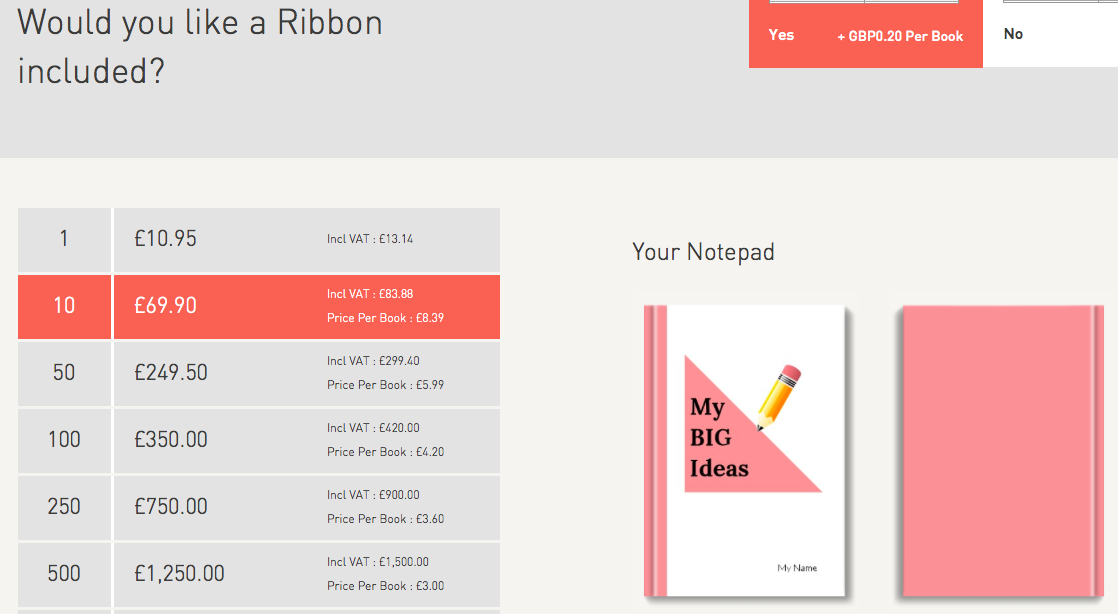 For this A5 hardback cover design, the traditional ribbon for easy bookmarking is an option that traditional notebook lovers particularly enjoy!
Here is also where you will see the options for order quantities and the savings when bulk buying. However, its just as cost-effective to buy that one individual notebook created especially for you or someone else.
Step Six
Finally, you need to confirm your design by ticking those all-important terms and conditions boxes.
One of the most important elements of designing anything for print - such as creating your own notebook - is to PROOF the design. This means going back to double-check the spelling, the image quality, the colours.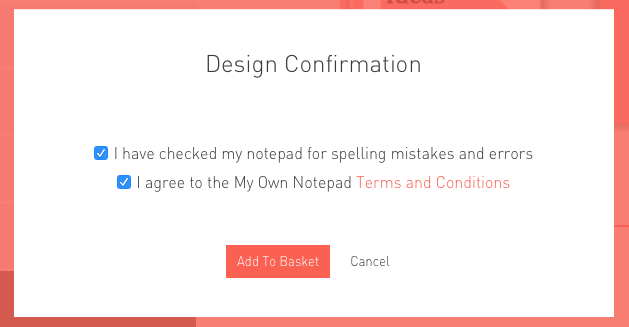 Then, once you're happy you can agree and send your designs off to be made especially for you!