←

Blog
Personalise your students' back to school experience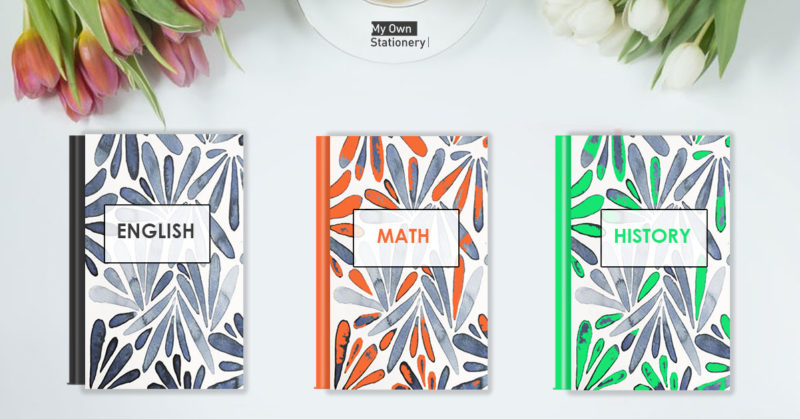 Whether it's making sure you are ready for the school year, mentally preparing yourself for the back to work mindset or even sitting down and preparing your notes for your new class, everyone in education, from students to teachers, knows that back to school feeling - a little bit of nervousness combined with the excitement of a fresh start.

There are multiple exciting trends for new-year stationery, with gorgeous floral pads, motivational text on pens and anything mermaid or unicorn themed, all highly sought after. But the biggest trend of back to school is personalisation. Motivate your students with customised notebooks to fit their requirements, inspire their minds and encourage their education.

There are so many advantages to going personalised, and here are just some of the ways that customised notebooks can improve any education experience:

Creative freedom

Let your students express themselves with several different personalisation options to match their personalities and interests, encouraging creativity and innovative thinking. Match notebooks per subject, with stunning graphical imagery for art-based subjects and educational functionalities - such as a periodic table on the back cover for scientific topics. Notebook colours could even be changed per year group or created specifically for trips and events, making the experience even more special.

Never lose notes

The great thing about customised notepads or other stationery is just that - they're unique to each student. With a distinctive print, style or name included, there's no way that possessions will get mixed up or lost; not for long, anyway. Help keep notes in order with separate notebooks per subject or per term for the optimum in organisation, and reduce the chance of a term's worth of notes being lost or forgotten.

Motivation

There's nothing more motivating than starting a fresh, clean sketchbook or sharpening a brand new pencil for the first time. With personalisation, you can boost that motivation. Inspirational quotes, exciting incentives and end goals are the order of the day, with a side helping of calming colours and matching pens to keep your students excited and engaged with their subjects. Utilise notebooks as not just a way to learn but a way to record thoughts and feelings, encouraging a mindful educational environment.

How would you personalise the back to school experience?
Get 15% off with promo code 'DESIGN15', LIMITED TIME ONLY!