←

Blog
Reach out to new customers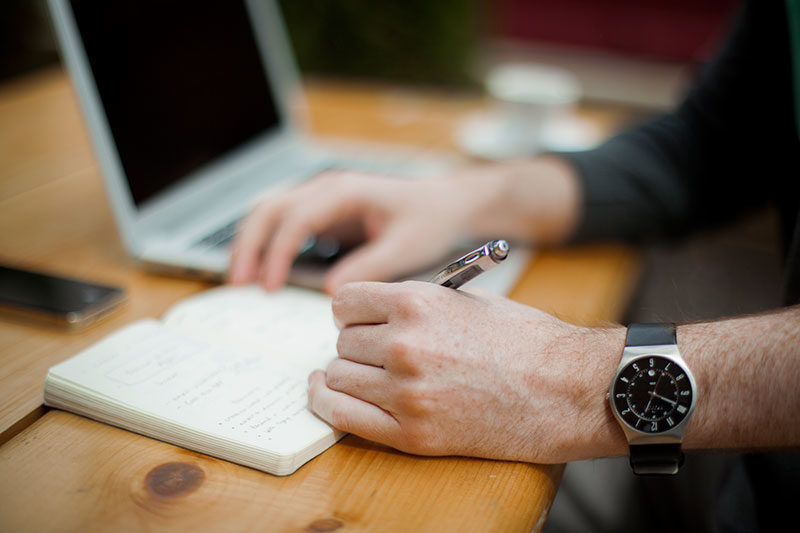 Imagine having your company's logo and slogan in front of current and potential future customers for most of the day - a sort of always-on advert that keeps your firm's image uppermost in people's minds.

No, we're not talking about round-the-clock television or other advertising, which would be prohibitively expensive anyway. What we mean is the humble notepad or notebook, an indispensable business item, but customised with your details and company logo.

Everyone needs to jot things down all the time, particularly business people, who are constantly juggling appointments, noting down new contacts' details and scribbling notes in meetings. Having a ready stock of customised notebooks or notepads with your company logo at your disposal will mean you have a highly effective marketing tool that can be given out at will – with new orders, at events such as exhibitions and in seasonal gift baskets, such as those given to valued clients at Christmas.

Everyone loves something for nothing, after all, and not only will you be engaging in a highly effective branding exercise for your firm and its products but your customised notepads will help to foster a greater sense of loyalty among clients when they're given out. It also increases your chances of snaring new customers, so that your business can grow. People who are looking for your products or services and who may already have one of your notebooks will be more likely to contact your company over a rival, because they already know about you and what you have.

Meeting a potential and possibly important new client for the first time and not sure how it's going to go? Give them some of notepads with your company logo as a token of your appreciation at having had the meeting, and what you've said during it stands a better chance of lingering in their minds – when you make follow-up calls, you'll have a better chance of success.

You can use your own artwork or use our custom notepad builder to create your design from scratch, and it will be printed using quality materials on the front and back covers of your personalised notebook or notepad. Unlike other marketing materials – such as flyers, which are quickly discarded – you can be sure they will be treasured by those you give them to. It's a marketing win, every time.