←

Blog
Why every worker needs a notebook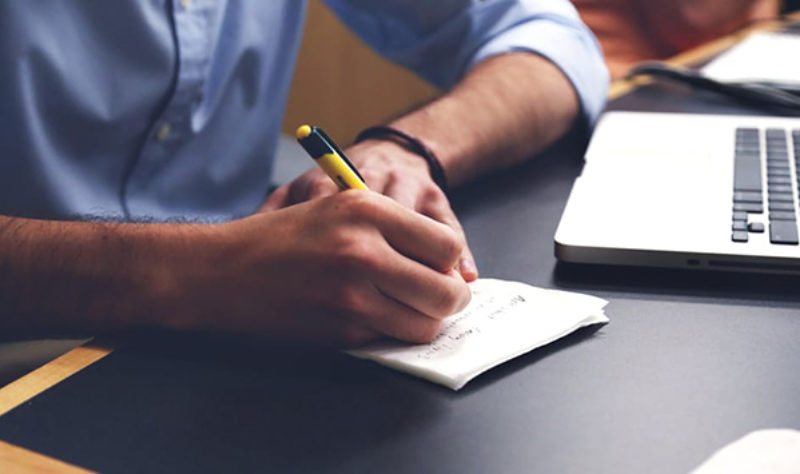 With all the technology available at our fingertips, you could be forgiven for thinking the written word is becoming less important. The rise of online task management systems to organise work and take notes has removed us further from jotting information down on paper. Everything we do is becoming more automated, with a focus on simplifying the way we think. The reality, though, is that we perhaps need the written word more than ever, especially in offices and working hubs across the country.

Our initial thoughts are captured on paper

Online task management systems have their benefits and are a good way to bring all your notes and tasks together. But there's still no quicker way than capturing a few notes from an important meeting than writing them down by hand.

It helps us remember

Writing by hand is especially important for those moments where the metaphorical light bulb flickers above our head. Too often, ideas are forgotten because we wait until we get in front of a computer to write them down. However, if we have a notepad nearby, we can quickly capture those moments of genius instead of forgetting them altogether.

The pen challenges us more

Recent research shows that writing things down helps us to learn more than if we are writing on a computer. Handwriting is important for brain development and cognition. It runs even deeper: writing forces us to use our hand and fingers to create letters, which activates multiple regions of the brain.

You're less likely to be distracted

Let's face it, as great as computers are at making our lives easier, there's always the temptation to watch a quick five-minute cat video on YouTube. And if it's not the latest internet sensation, how often do we suddenly find ourselves browsing Facebook when we should be focusing on a report? You don't have the same temptations when you're writing by hand, and are more likely to concentrate on the task at hand.

Notepads and computers hand in hand

We know that computers are vital to the way people work, but having business notebooks available at all times can increase productivity and be the difference between writing down that ace idea that's going to impress the boss and forgetting it entirely. Why not browse our selection of customised notebooks today and ensure you're always ready for that lightbulb moment.
FOR EVERY 10 NOTEBOOKS GET 1 FREE